Howl with us! as we begin the most anticipated music event of the year in 2023, #HowlersManila is prepared to blow your mind.
Watch out with our hottest lineup — Bamboo, Gloc-9, ShantiDope, Mayonnaise, Magnus Haven, Nik Makino, Ron Henley, and our fave local acts Marc Marasigan, Patty Tiu, Katsy Lee, and X-Factor as they perform this coming 21ST JANUARY 2023 at Makati Circuit.
Experience music and activities like Haunted Maze House, BMX, and Skate Park and have a chance to win over P90,000 cash in prizes for the Best Costume of the Night! Remember to bring your favorite Halloween and Carnival attire. It may be spooky, seductive, or weird. Whatever you want to be, you can be!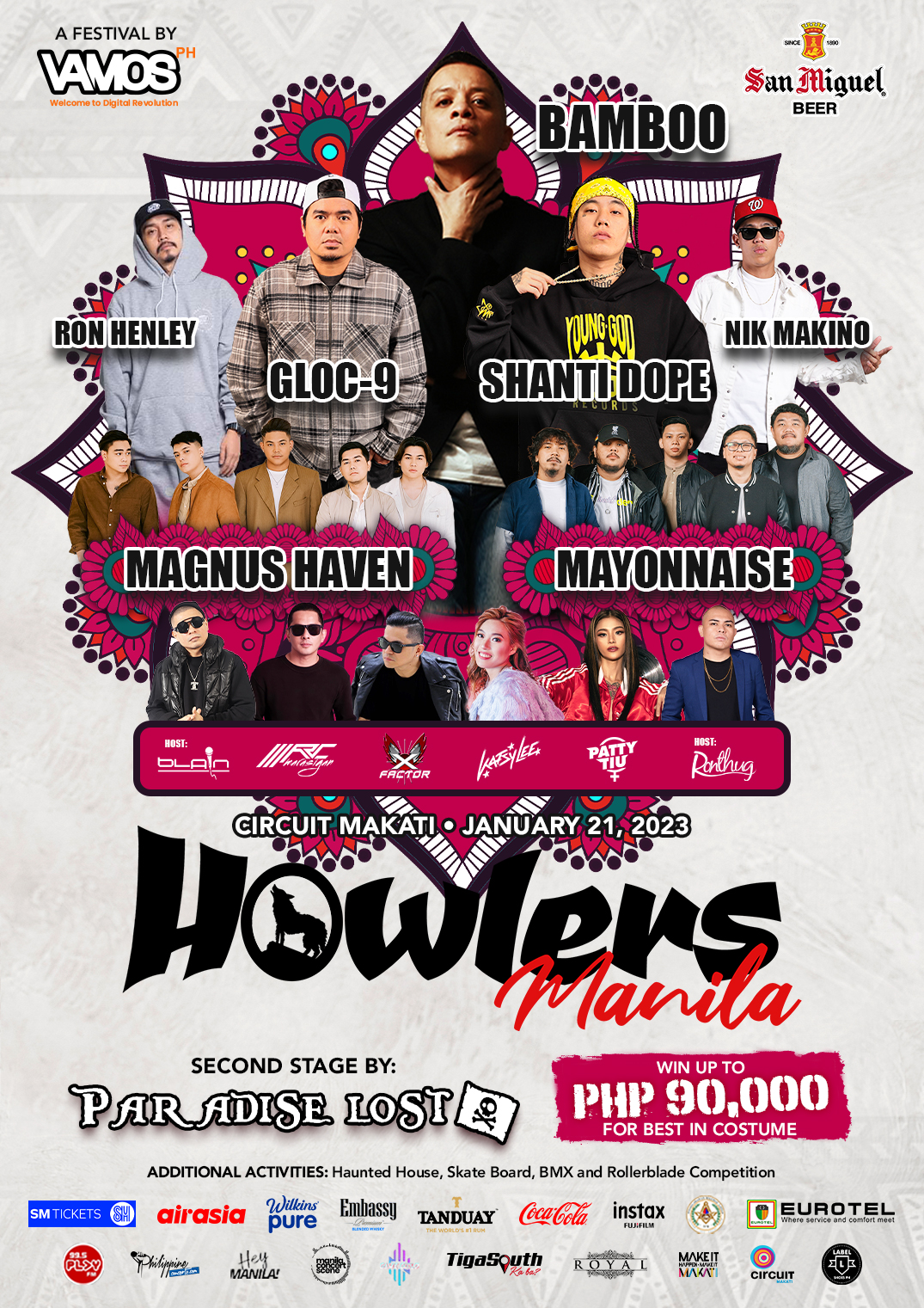 Gen Ad Php 1500
Inclusion:
Venue Access
Skate Park Competition Access
Haunted House Free Access until 8PM
VIP Php 3000
Inclusion:
Access to Designated VIP Area
Free ReEntry
Skate Park Competition Access
Haunted House Free Access (Unlimited)
Front Stage View
VVIP Php 5000
Inclusion:
Access to Designated VIP Area
Free ReEntry
Skate Park Competition Access
Haunted House Free Access (Unlimited)
Front Stage View
Cocktail Table
Lounge Area
Exclusive VVIP Bar
Designated VVIP Comfort Room
Designated Smoking Area